Belleek Pottery Factory Tour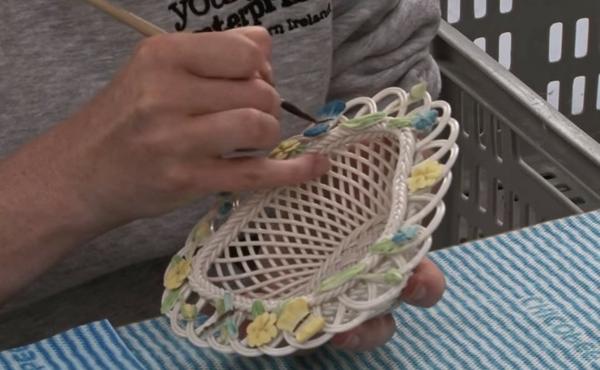 Visitors have been coming to Belleek Pottery since 1857 to view the fine craftsmanship in action and to try to discover some of the secrets of how Belleek Pottery is made. Aren't you also curious about it?
Belleek Pottery makes Fine Parian china using techniques which have been passed down through the generations of craftsmen and women who have worked here. Each leaf, flower petal and embellishment is made, shaped and connected by hand in a process which is mesmerising to watch.
The Pottery Tour, which lasts about 30 minutes, takes in the mould making area, the casting department, the flowering and basketweave shop, the kiln area – where the pottery is fired and the paint shop.
Belleek Pottery Visitor Centre is definitely worth a visit if you like to watch skilled people working with speed, accuracy and dexterity.
The Visitor Centre also has a gift shop where visitors can purchase pottery at very affordable prices. Great souvenirs for yourself, or as presents for friends and colleagues.
Admission to the Belleek Pottery Visitor Centre is free of charge, however, there is a small fee for the guided tour.
Belleek Pottery Visitor Centre is located in Belleek, 39km (24 miles) north west of Enniskillen, 50km (30 miles) north east of Sligo town. Click the map pin icon to view the location on a map.
For further details, including opening hours (it is closed at lunch time and during January and February) click the "More info" button below.
3 Main Street, Belleek, Co. Fermanagh, Northern Ireland, BT93 3FY, Ireland
£6.00

There may be other price categories (possibly higher or lower) available. Click the 'More Info' button for details.