Castlewellan Forest Park and Peace Maze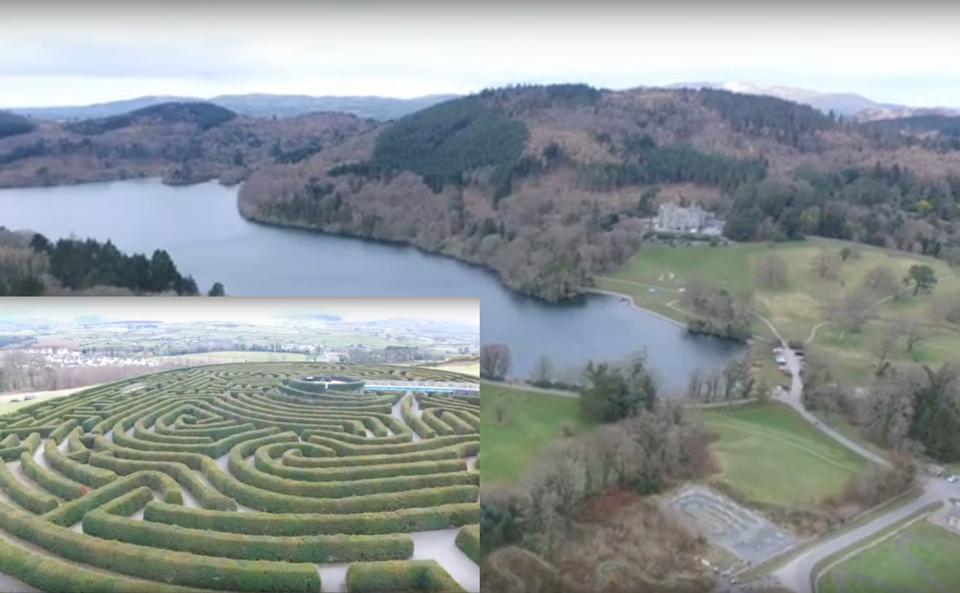 The forest park and lake at Castlewellan Forest Park provide a wonderful way-marked set of trails in beautiful surroundings. The woodland has a wide variety of both coniferous and broadleaved species and looks fabulous in the autumn as the colours change. For details of the trail options, check out Castlewellan walks on walkni.com. If you bring your own horse, it is also a great place for horseriding.
The walled Annesley Garden should also not be missed - it has many trees and shrubs including 20 oldest existing specimens in the British Isles and many "champion" trees. It also incorporates ponds, fountains and ornamental greenhouses.
The peace maze is also a bit of fun, and very long... about 3.5km of crazy pathways to get lost in. It was created in 2000 and 2001 to commemorate the signing of the Good Friday peace agreement in 1998.
Access for pedestrians to the forest part is free of charge, however, it'll cost you a fiver to park the car in the car park.
Castlewellan Forest Park and Peace Maze is located in Castlewellan, Co. Down. Click the map pin icon to view the location on a map.
For more information, click the "More info" button below.
Castlewellan, Co. Down, Ireland
£0.00

There may be other price categories (possibly higher or lower) available. Click the 'More Info' button for details.