Celtic Crystal Visitor Centre & Factory Tour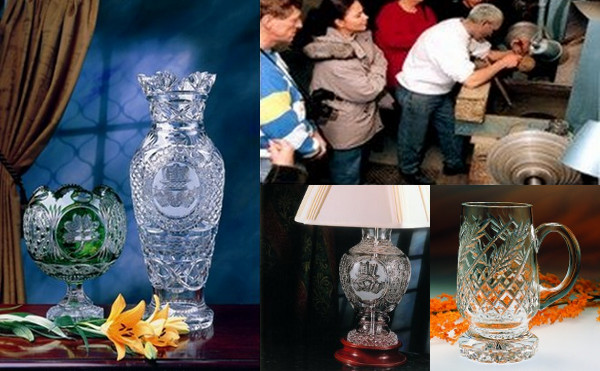 Celtic Crystal is a family-run business, specializing in the production of top-quality cut crystal products. Their work is characterised by the Celtic designs and motifs cut into the crystal pieces. Each piece is a celebration of Ireland's Celtic heritage and skilled craftsmanship. Visitors can take a tour of the factory to view the crystal pieces being blown, shaped and cut.
Visitors can also browse a large range of Celtic Crystal products at the visitor centre shop and purchase some as souveniers, or gifts for birthdays, weddings, anniversaries, retirements etc.
Celtic Crystal visitor centre and factory is located at Moycullen, 13km north west of Galway city via the N59 and L1313 routes (about a 20 minute drive). Click the map pin icon to view the location on a map.
There is no charge for the factory tour. Photography is permitted and questions are encouraged.
For further details, including opening hours, click the "More info" button below.
Moycullen, Co. Galway, H91 WE2K, Ireland