Circle of Life Garden Salthill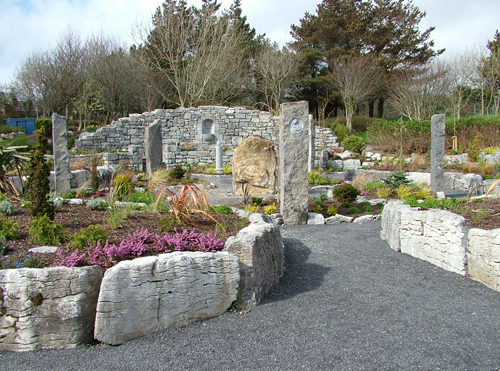 A recommended part of any visit to a different place is to make time and space for some moments of reflection. Such moments help us connect with our true selves and encourage the feeling of well-being and positivity. The Circle of Life garden provides such a space at Quincentennial Park, Salthill overlooking Galway Bay. It commemorates the generousity of all organ donors.
The carved tall stones in the garden symbolise the connectivity and interdependence of man at the various stages of his/her life journey. Visitor to this garden find moments of peace in this small place of beauty and all are welcome.
Look for the Global Heritage Stones in the Heritage Wall. This contains carved symbols to acknowledge organ donors from all over the Island of Ireland and from five continents. It recognises the global message of inclusivity, interdependence and advancement of humanity.
The project is funded through voluntary donations.
For more details click the "More info" link below.
Quincentennial Park, Salthill, Co. Galway, Ireland
53.262855431169,-9.0706194246