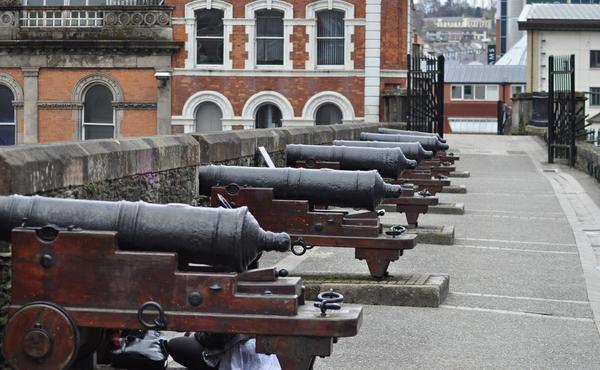 The Derry City Walking Tour provided by City Tours is an award winning tour of the city of Derry. It does not shirk from the sometimes difficult and bloody history, as it takes visitors around the main tourist attractions and puts the various scenes, murals etc. into context.
It can be difficult for visitors to Derry to understand and take in what they see in this city where divisions, traditions and affiliations are somewhat overt. The expert local tour guides add meaning and context, without prejudice, for what the visitors encounter.
The Derry city tour includes visits to Derry's historic walls, the Bogside area, the People's Gallery (Murals), and the guide tells the stories of Bloody Sunday, the Apprentice Boys and the traditions of the Marching Season.
This highly acclaimed and great value city tour departs from 11 Carlisle Road in Derry city. Click the map pin icon to view the location on a map. The tour has a duration of 1 hour.
For further details and tour times, click the "More info" button below.
11 Carlisle Road, Derry, Northern Ireland, BT48 6JJ, Ireland
£4.00

There may be other price categories (possibly higher or lower) available. Click the 'More Info' button for details.