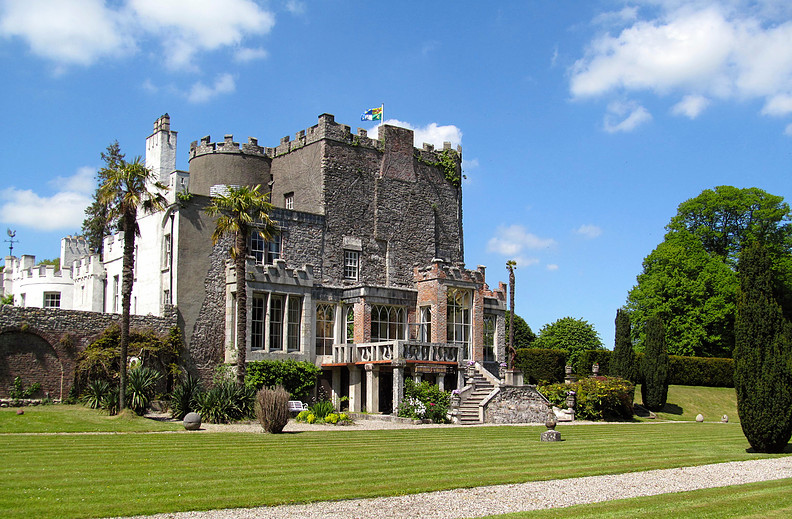 A beautiful castle and residence built in 1625 as a military garrison due to the strategic location between Dublin and Wexford .
The castle has been the historic seat of the Esmonde family, who moved to Ireland in 1192.
The castle, in addition to being a significant tourist attraction, is also home to the Durdin Robertson family who are direct descendants from the original Esmodes.
Open for visitors every day, May through to end of September, from 10:00 to 17:00.
No dogs permitted.
Guided tours are available daily at 14:00, 15:00, 16:00 and 17:00, price 9 Euro for adults. The guide tour duration is about 30 minutes.
For more information and details of ticket prices and opening hours, please click the "More info" button.
Huntington Castle is located 30 km south east of Carlow town via the N80 route. To view the location on a map, click the map pin icon.
For the extra curious: What spiritual goddess or divine femininity form is celebrated in the basement?
Huntington, Clonegal, Co. Carlow, Y21 K237, Ireland
€5.00

There may be other price categories (possibly higher or lower) available. Click the 'More Info' button for details.