Irish Handmade Glass Company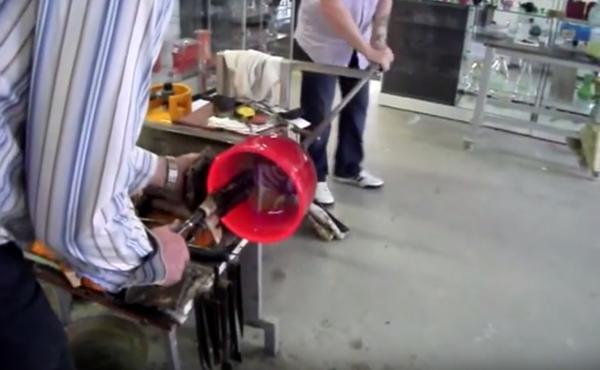 Come and see the expert craftsmen at work, transforming molten glass into works of art.
The Irish Handmade Glass Company is preserving the old skill of glass blowing and crystal glass cutting and engraving made famous by the former Waterford Crystal factory. Founded by former Waterford Crystal factory workers, this highly skilled, and amazing to watch craft, lives on, and visitors can visit their factory/studio and watch them at work as well as buy their products.
Don't visit Waterford without seeing seeing the craftmanship which is synonymous with this city. The handmade glass products produced here have so much more character than mass-produced glassware. They make great gifts, and, with modern, contemporary designs, would enhance any home or office.
The Irish Handmade Glass Company is located on Henrietta Street in Waterford city. Click the map pin icon to view the location on a map.
For details of opening hours and to see samples of their work or buy online, click the "More info" link below.
11 Henrietta Street, Waterford, Co. Waterford, X91 DN22, Ireland
52.260265549145,-7.108125948479