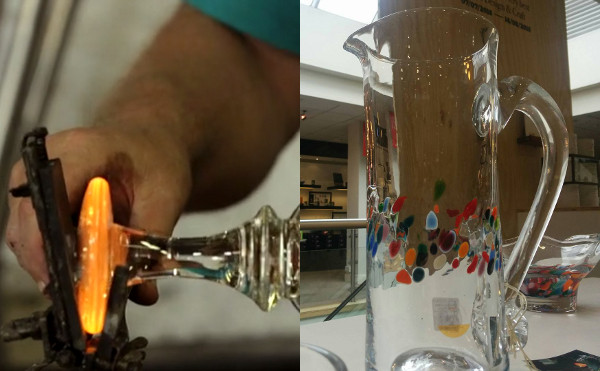 Jerpoint Glass is a family business blowing and shaping handmade glass products. They are famous for their use of colour in their jugs, drinking glasses, vases etc. At the Jerpoint Glass Studio you can see the glass being blown and skillfully shaped.
A visit to Jerpoint Glass Studio will appeal not only to the curious who are interested in watching craftsmen transform molten glass into useful products, but also to those who appreciate the beauty of the finished products, which are works of art in their own right, and who want to take a closer look and perhaps purchase some items in the studio shop.
Jerpoint Glass Studio is located near Stoneyford, 19km south of Kilkenny via the N10 and R713, about a 20 minute drive. Click the map pin icon to view the location on a map.
For more information, including details of opening times, click the "More info" button below.
Stoneyford, Co. Kilkenny, R95 WN67, Ireland
52.518644513982,-7.196174618494