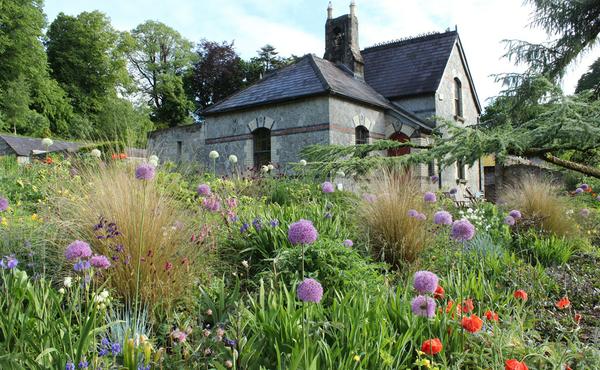 Carefully designed, created and nurtured since 2000 by June Blake, this highly acclaimed garden, spread over three acres has so much to interest any gardener. From delicate borders to prairie-type planting, from flower meadow to poolside wonders, visitors can enjoy a peaceful walk and also get lots of inspiration.
Come and see what makes a good garden great. The experience is relaxing, naturally beautiful, and informative.
Located in the garden is June's home, a Victorian farm-steward's cottage and some granite farm buildings, one of which, the former cow house, has been converted into a holiday house which can be rented. This conversion won the "Best House 2014" prize at the RIAI Architecture Ireland Awards.
Tours of the garden are available, and visitors can also purchase plants from the nursery.
June Blake's Garden is located in the townland of Tinode, 6km north of Blessington on the N81. Click the map pin icon to view the location on a map.
For further information about opening times and admission prices, click the "More info" button below.
Tinode, Co. Wicklow, Ireland
53.211986451529,-6.485060348549
€5.00

There may be other price categories (possibly higher or lower) available. Click the 'More Info' button for details.