Loftus Hall - Haunted House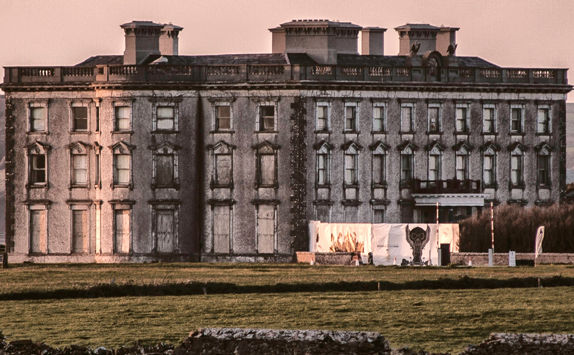 Loftus Hall is a large mansion dating from 1350, having undergone extensive renovations in the period 1870-79. It is said to have been haunted by the Devil and the ghost of a young woman. It is no longer lived in. It has a dark and troubled history. It is known as the most haunted house in Ireland.
The original house was built by the Redmond family in 1350 during the time of the Black Death. The Loftus family acquired it in 1650 as a result of the Cromwellian confiscations. In 1917 it was bought by the Sisters of Providence and used as a convent and school for your girls interested in joining the order. In 1983 Michael Deveraux purchased it and opened it as "Loftus Hall Hotel" but that closed in the early 1990s. In 2011 it was sold to the current owners, the Quigley family.
Are you curious to know more?
Loftus Hall is open to visitors for a house tour. Children must be accompanied. Parents/guardians must decide whether this haunted tour is suitable for their children. Distress may be caused. You have been warned!
There is also an adult-only tour (21+) which takes place at nightfall on limited dates.
Loftus Hall is located on the Hook Head Peninsula, 33km south of New Ross.
For more details including tour times and admission prices, click the "More info" button below.
Hook Head, New Ross, Co. Wexford, Ireland
52.148848565271,-6.910641231467
€10.00

There may be other price categories (possibly higher or lower) available. Click the 'More Info' button for details.