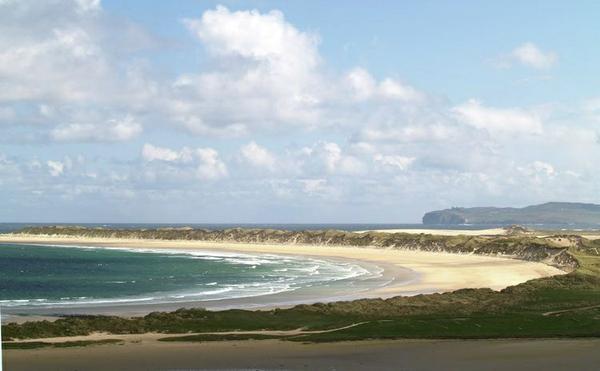 Magheroarty Beach is a curved, sandy, uncommercialised and clean beach which is perfect for swimming and water sports. The nearby pier offers visitors the chance to take a ferry out to nearby Tory and Inishboffin islands. Are you curious to discover a real hidden gem of a beach? This is somewhat remote, which helps it to remain as pure and unspoilt as you'll find anywhere.
The nearby café at the pier offers breakfast, lunch, dinner and snacks during the April-August period.
Magheroarty Beach is on the R257 route, 48km north west of Letterkenny; driving time is about 50 minutes. Click the map pin icon to view the location on a map.
Magheroarty, Co. Donegal, Ireland