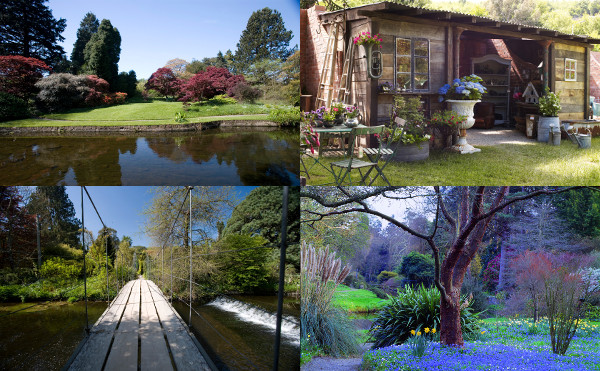 With over 5,000 species of plants and shrubs, some rare and exotic, from all over the world, this is one of the most diverse gardens in Ireland. Whether you are involved with plants and gardens professionally, an amateur gardener or simply someone who appreciates nature's floral beauty, a visit to Mount Usher Gardens will be inspirational and relaxing.
Dating from 1868 when the gardens were first designed by the Irish garden designer William Robinson, these gardens have been attracting visitors and admirers. They have been laid out over 9 hectares (22 acres) along the banks of the Vartry river, with more emphasis on a free-flowing natural design rather than following a formal, regular garden structure.
Visitors can relax after their garden walkabout in the garden café where cakes, refreshments can be enjoyed. Shopping can also be done in the Greenhouse and other retail units selling furniture, artworks, equestrian goods and photography.
Mount Usher Gardens are located at Ashford, off the M11 motorway, 45km south of Dublin city (about 55 minutes driving time). Click the map pin icon to view the location on a map.
For information about opening times, admission prices and to download a map of the gardens, with a walking trail and descriptions, click the "More info" button below.
Ashford, Co. Wicklow, Ireland
53.008692230609,-6.107271849992
€7.50

There may be other price categories (possibly higher or lower) available. Click the 'More Info' button for details.