Sight Walking Dublin Tours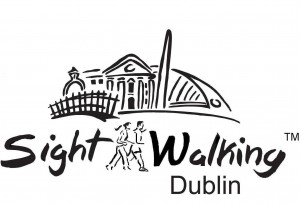 These walking tours are less about simply spitting out the facts and more about creating an enjoyable experience and the telling of stories, funny anecdotes and legends which bring the city to life.
There are various tours to choose from:
City Highlights: The essential guide to Dublin, visiting its fine Georgian squares, Trinity College, Dublin Castle.
Historic Dublin: Learn about Viking Dublin and visit the scenes where the turbulent and sometimes violent clashes of Ireland's hsitory took place.
Literary Dublin: Follow in the steps of James Joyce, Jonathan Swift and Bram Stoker (the creator of Dracula). See the birth home of Oscar Wilde. Hear an anecdotal account of Ireland's famous literary figures, and visit where they studied, worked and socialised. This tour stops include: Government buildings, The National Library, Dublin Castle, Trinity College, The Central Bank, Sweny's Pharmacy, St Stephen's Green, and Dubh Linn Gardens.
Tour duration: 2 hours.
Fusilier's Arch, St Stephen's Green North (main) Entrance, Dublin 2, Ireland
53.339702767027,-6.260509722893