Smithwicks Experience Kilkenny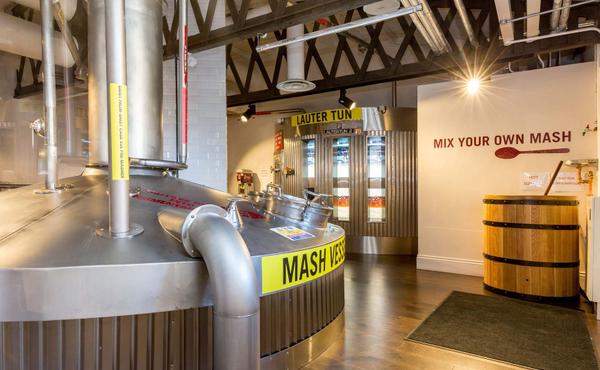 Discover not only how Smithwick's Ale is brewed, but also about the history of Smithwick's and of the ale brewing history which predated it in Kilkenny. It is a story of triumph of people over adversity and the role which ale has played in that struggle.
Although Smithwick's Ale is no longer brewed commercially in Kilkenny (production was moved to Dublin) visitors can still visit the old brewhouse, see some of the brewing facilities, with tasting opportunities throughout, followed by a glass of beer at the end of the tour.
The guided tour is informative and entertaining - it's not just for beer lovers.
Smithwick's Experience Kilkenny is located in Kilkenny city, about a 5 minute walk from Kilkenny Castle. Click the map pin icon to view the location on a map.
There is a discount for visitors if they book tickets online. For further information and to book tickets to the Smithwick's Experience Kilkenny, click the "More info" link below.
44 Parliament Street, Kilkenny, Co. Kilkenny, Ireland
52.653956935163,-7.254097682664
€12.00

There may be other price categories (possibly higher or lower) available. Click the 'More Info' button for details.