Thomas Ferguson Irish Linen Factory Tour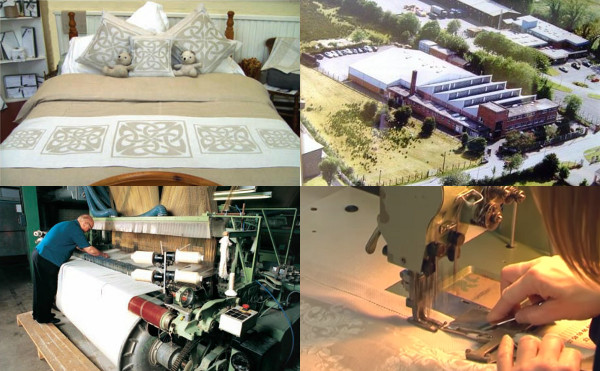 At the Thomas Ferguson Irish Linen Factory, visitors can see the world famous Irish Linen products at various stages of production, from design, to weaving, cutting, hemming and ornamenting. Watch the amazing machines at work as the intricate patterns are woven into the cloth.
The Thomas Ferguson Irish Linen brand is widely recognised as the finest Jacquard weaver in the world, and it owes this prestigeous reputation to the generations of skilled craftsmen and women who have worked here. Top quality yarns are used in the weaving process to produce a fine, soft damask cloth which is strong and has an attractive natural lustre.
Visitors can also view and purchase a wide range of linen products including bed linen, table linen, linen gifts and accessories etc. in the factory's Linen Centre shop.
Factory tours are by appointment and so must be arranged with at least three working days notice. The tour takes about 45 minutes and is not suitable for children under 7 years of age.
Tours take place at 11:00 and 14:30 Monday-Thursday and at 11:00 on Fridays.
The Thomas Ferguson Linen Factory is located in Banbridge on the western edge of the town on the road to Scarva. Click the map pin icon to view the location on a map.
The factory and Linen Centre shop is closed at certain times of the year. For further details click the "More info" button below.
54 Scarva Road, Banbridge, Co. Down, Northern Ireland, BT32 3QD, Ireland
£6.00

There may be other price categories (possibly higher or lower) available. Click the 'More Info' button for details.